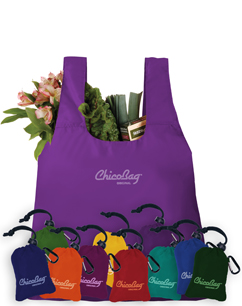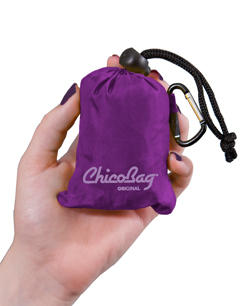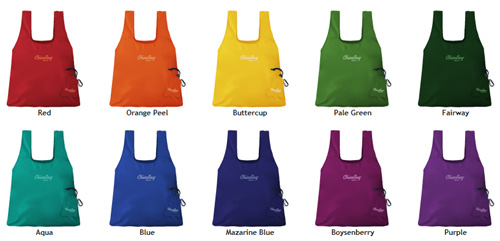 Just $4.45 each (minimum 250)
Call or email to order.
(Call for higher quantity price breaks)
Click Here to Request Info or to order
Item: Chico
The Original Chicobag® is a compact reusable bag designed to stuff into an integrated stuff pouch when not in use, allowing the entire bag to fit easily in your pocket. The pouch features a carabiner so your bag can be clipped anywhere. Made of machine washable, durable polyester and complete with a 25 pound carrying capacity and two convenient handles, the Original is the ideal reusable bag to take to the grocery store or farmers' market.
Clips to your purse or fits in pocket so you'll always have your reusable bag on hand!

Click Here to Request Info or to order
Extra colors are .50 per color per item with an $50 set up charge per color. Art must be supplied in camera ready vector eps format or art charges may apply.