Curved Laminated Shopping Bag
$2.10 each, min qty 2,500 bags
Our popular curved corners design is taking the promotional products world by storm! This reusable shopping bag is available in all laminate fabrics and finishes, call us today for your free custom price quote.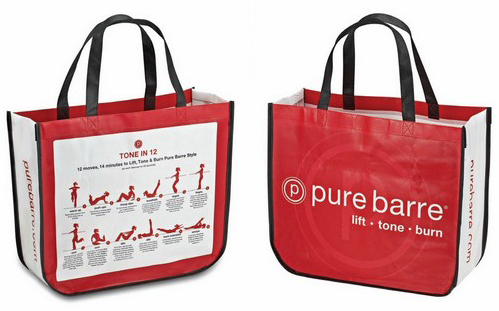 MATERIAL: NWPP + Laminate (120 GSM)
ITEM SIZE: 16"x 14" x 6" with 20" Handles
IMPRINT: Full Bleed
PRINTING: Lamination
FINISHES: Matte, Glossy, Metallic

SETUPS: $600 ($150 per color for full color)
45 days production
Get 2,500 for $2.10 each
Get 5,000 for $1.75 each
Only need 1,000?
Get 1,000 for $3.41 each

Setups: $800 ($200 per color for full color. Add $200 per color for additional spot colors if needed). Art will be reviewed for firm set up charges.
56-70 days production

Call or email to order.