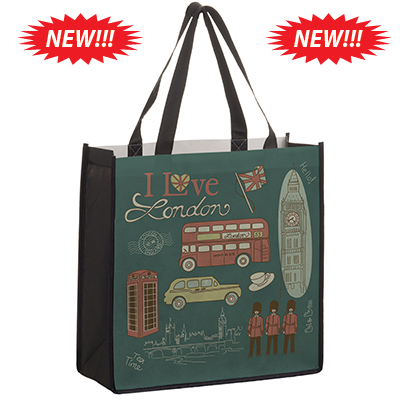 Makes a great shopping tote or everyday tote.
Item: #13513SUBADB

Size: 13 " W x 5" G x 13" H
Imprint area: 13X13

This bag is available with a poly board insert for the bottom of the bag at an additional cost of $0.30 per bag. The insert is made out of recycled plastic. Please order upon request and we will slip one in each bag for you.
Get 250 for $4.25 each! Set up charge $50
Call or email to order.
Click Here to Request Info or to order
Art must be supplied in camera ready vector eps format or art charges may apply.